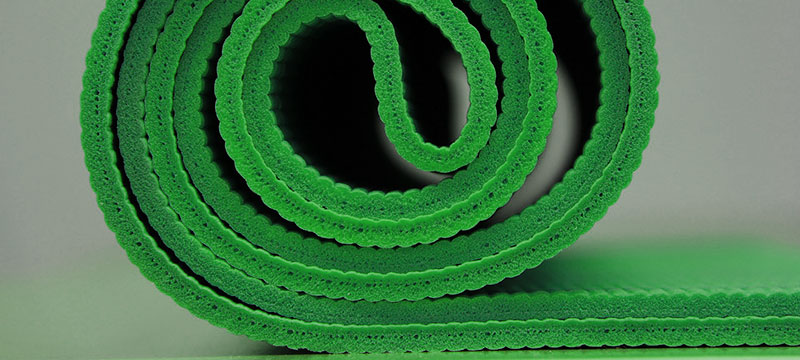 The Nayoya Acupressure Mat has approximately 6,210 acupressure points that work together to gently touch the acupressure points on your body. It gained a lot of popularity in recent years and is now regarded as a go-to acupressure therapy equipment. This mat is a masseuse, acupuncturist, and even a physical therapist packed into one.
In this article, we'll discuss everything that you need to know about the Nayoya Acupressure Mat. You'll learn about what makes it unique, its major benefits, and its recommended use.
Overview
For many years, people have looked to acupressure for its power to bring almost immediate relief to neck and back pains. This is where the focus of the Nayoya acupressure mat lies. It makes the wonders of acupressure much more accessible and just as effective.
Millions of people around the world who do office work sit for hours on end. This causes strains on the neck and shoulder joints, eventually making the back feel stiff and painful. The Nayoya mat is designed to address this issue so that people can focus on their work instead of the pain they're experiencing.
How It Works
The Nayoya Acupressure Mat uses small sharp plastic acupoints designed to stimulate critical pressure points. When these points are stimulated, they release the tension in your muscles and allow your body to heal naturally.
If you're a beginner, put the mat on your cushioned chair or couch. This way, your body can slowly get used to the sensation. Take your time, and perhaps watch TV while doing this. In time, you won't even notice that the mat is there. Using the mat for as quick as 10 minutes can certainly make a big difference in the long run.
When you feel like you are ready to take on the full experience, put the mat on a hard surface and slowly spread the weight of your body on it. You can stay in that position for as long as 45 minutes. The experience will be more intense and satisfying if your entire weight is pressed against the small needles on the mat.
What You Can Gain from the Nayoya Acupressure Mat
There are plenty of benefits from regularly using a Nayoya acupressure mat. There are also many ways to use it. It really depends on what you want to achieve. A lot of people have claimed in their reviews that they felt more calm and happy after using it continuously.
The mat can help you save on expensive treatments by being the first line of defense against back and neck pains, musle spasms, and other signs of inflammation. Acupressure aids in the release of endorphins into the body, which act as analgesic.
This mat and pillow tandem have also helped people sleep so much better. Those who have a history of insomnia even claimed that they had the best sleep in a long time after using this acupressure mat.

It goes to show how much a short 10-45 minute daily habit can make a lot of improvement in your life.
In conclusion, the Nayoya Acupressure Mat is worth it. It can do wonders to the body and gets rid of pain troubles quickly. When you no longer have to focus on the pain, it paves the way for a better quality of living.