Essential oils are fundamental in aromatherapy. Although not scientifically accepted in Western medicine, aromatherapy is still used as a supplement to conventional medical treatments because it is believed to improved one's well being.
Aromatherapy isn't just about smelling natural oils that have been extracted from a plant. It also includes massages and water immersion (such as a foot spa). To allow for more applications, the scent produced by the oils are put into soaps, candles, massage oils, perfumes, sanitizers, and other cleaning and beauty products.
Fragrance Oil vs Essential Oil
More and more clients ask for various kinds of scent as demand for aromatherapy products grows. However, only a few plants can really be turned into an essential oil. The main reason is that it takes a large amount of the plant in order to produce a small quantity of essential oil. Additionally, some plant extracts are harmful when absorbed by the body. That's why some scents are simply impossible to make by natural means.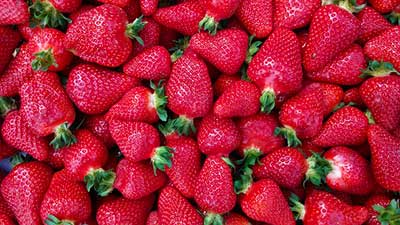 This is where the fragrance oil comes into the picture. What cannot be done naturally can mostly be done artificially. Want your room to smell like strawberry? There's a fragrance oil for that. Coconut? What about banana? There's certainly one for them too. Fruity scents are mostly fragrance oils.
If you prefer an all-natural scent, then here's a list of pure essential oils that are commonly sold in the market:
| Essential Oil | Source | Extraction Process |
| --- | --- | --- |
| Bergamot | fruit rind | Cold Press |
| Chamomile | flower | Steam Distillation |
| Citronella | leaf | Steam Distillation |
| Eucalyptus | leaf | Steam Distillation |
| Frankincense | tree sap | Steam Distillation |
| Ginger | root (rhizome) | Steam Distillation |
| Jasmine | flower | Steam Distillation |
| Juniper | fruit/berry | Steam Distillation |
| Lavender | flower | Steam Distillation |
| Lemon | fruit rind | Cold Press |
| Lemongrass | leaf | Steam Distillation |
| Orange | fruit rind | Cold Press |
| Patchouli | leaf | Steam Distillation |
| Peppermint | whole plant | Steam Distillation |
| Pine | tree sap | Steam Distillation |
| Rosemary | leaf | Steam Distillation |
| Sage | leaf | Steam Distillation |
| Tangerine | fruit rind | Cold Press |
| Tea Tree | leaf, branch | Steam Distillation |
| Ylang Ylang | flower | Steam Distillation |
Extraction Process
Fragrance oils are not extracted. Instead, they are manufactured in the lab. Sometimes, a certain fragrance is made up of a blend of essential oil and its synthetic counterpart. Due to these, fragrance oils can be produced in large quantities and at a more affordable price. Get a feel of how fragrances are made by watching a perfumery lab tour below:
What's Inside a Fragrance Laboratory? (9:42)
Essential oils, on the other hand, require more meticulous processes. There are several ways to extract the essence of a plant, but the most common methods are steam distillation and cold pressing:
How Essential Oils Are Extracted (4:28)
Steam distillation involves putting specific parts of a plant in a container filled with steam, going through a condenser, and finally filtering the essential oil through a separator. Watch the video below for a more detailed overview of how lemongrass is extracted:
How Lemongrass Essential Oil is Made (2:30)
Similarities and Differences
The table below list some of the characteristics of fragrance oil vs essential oil.
| Attribute | Fragrance Oil | Essential Oil |
| --- | --- | --- |
| Composition | Synthetic | Natural |
| Blends | Yes | Yes |
| Complexity | Moderate | Difficult |
| Fragrance Options | Plenty | Limited |
| Production Quantity | Large | Small |
| Applications | Many | Limited |
| Price | Inexpensive | Costly |
What to Use?
When it comes to fragrance oil vs essential oil, what should you buy? There is an ongoing debate about this among soap makers, candle makers, essential oil retailers, and just about any advocate who's passionate about scents. On one side, you would read or hear about purists who are using only 100% natural essential oils to protect themselves from illnesses caused by ingesting unknown chemicals. On the other side, they would tell you that it doesn't really matter. If it smells good, then it's good.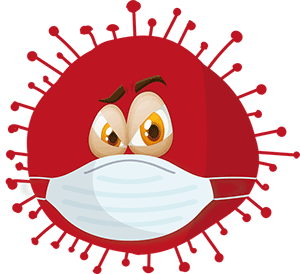 Both sides have a point. Those using 100% essential oils have reassurance that the products they are using have no harmful effects. Those who don't may not have the same guarantee, but there also hasn't been any widespread trend of people getting sick from using body spray, cologne, perfume, soap, or scented candles. Most, if not all of these products use fragrance oils for various reasons.
Perhaps it's safe to say that what really matters is the amount that's being absorbed by the body. Here's an excerpt from a Spice Girls song that we should always remember when consuming products:
Too much of something is bad enough,
but something's coming over me to make me wonder.
Too much of nothing is just as tough.
I need to know the way to feel to keep me satisfied…
Too much of nothing so why don't we give it a try.
Too much of something we're gonna be living a lie.
As a rule of thumb, consume moderately. If you feel sick after inhaling a fragrance oil, then try to lower the amount, or switch to another scent. If you feel that it still does not work, then test drive its more expensive essential oil equivalent.
Popular Essential Oils and Fragrance Oils
Those who are new to aromatherapy are usually introduced to an apparatus known as a diffuser. They are efficient at letting the oils out into the air and spreading the scent.
Diffusers can accommodate essential oils or fragrance oils. For instance, an ultrasonic diffuser does its magic by turning oil and water into mists that can then be released into the air through the spout. The scent will depend on how powerful the oil is. Usually, only a few drops of essential oil are needed to generate a strong scent. On the flip side, it takes double the amount for fragrance oils to create the same scent.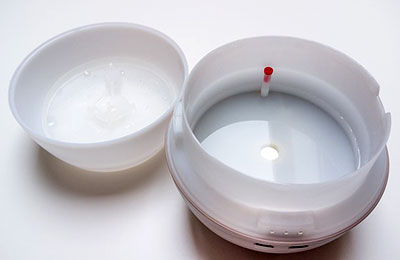 Here's a list of essential oils and fragrance oils that you can try out. Hopefully, they'll lessen your doubts on fragrance oil vs essential oil. Regrettably, there is no regulatory body that tests essential oils. So, there is no guarantee that what's being claimed by a brand is pure or otherwise. Whether the effects are placebo or not, what matters is that feeling good will keep you away from stress and anxiety.
| ITEM | TYPE | QUANTITY | VOLUME | RATING |
| --- | --- | --- | --- | --- |
| | Fragrance Oil | 10 | 5 mL / bottle | |
| | Fragrance Oil | 10 | 5 mL / bottle | |
| | Fragrance Oil | 6 | 10 ml / bottle | |
| | Fragrance Oil | 6 | 10 ml / bottle | |
| | Fragrance Oil | 6 | 10 ml / bottle | |
| | Essential Oil | 18 | 10 ml / bottle | |
| | Essential Oil | 8 | 10 ml / bottle | |
| | Essential Oil | 14 | 5 mL / bottle | |
| | Essential Oil | 10 | 5 mL / bottle | |
| | Essential Oil | 10 | 5 mL / bottle | |