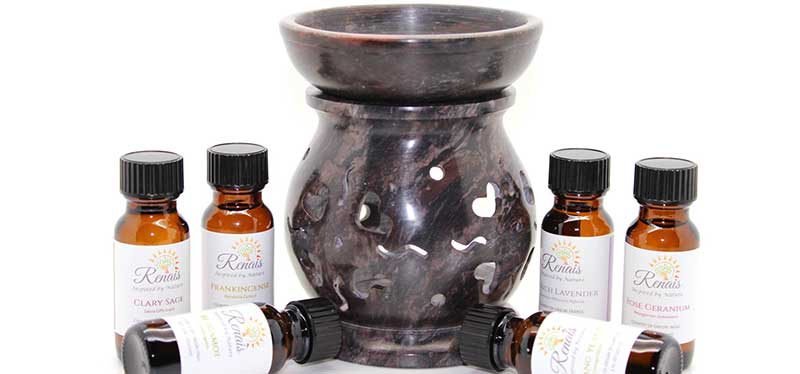 Our sense of smell is one of those responsible for triggering emotions and memories. Being in control and not getting carried away by rash behavior is sometimes a difficult undertaking. One of the ways to be in control and always have presence of mind is to constantly stimulate our sense of smell. What better way to do this than through a glass aromatherapy diffuser?
A glass aromatherapy diffuser, or more commonly known as a glass oil diffuser, is a device for setting up the mood in a room (or in any closed space). It does so by dispersing the wonderful scent of essential oils. It takes the moment one notch further by giving out lights that look as good as it smells.
Listed below are 10 of the best and most popular glass aromatherapy diffusers you can find: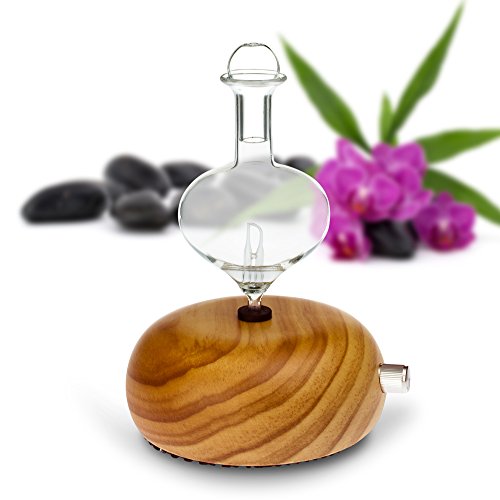 This diffuser looks something out of a science experiment. The result is a highly effective aromatherapy diffuser with a well thought out design. The air pressure inside the tubes creates a vacuum effect. In turn, it brings up the essential oil and diffusing them into the air.
---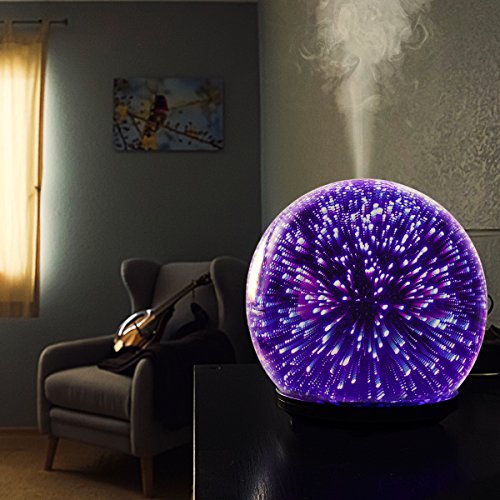 Don't let the lights deceive you. The Aroma Outfitters Diffuser is a heavy duty and medical-grade aromatherapy diffuser that will give you a luxurious spa experience. With its colorful lights, it can create the most relaxing and soothing atmosphere in your home.
---
With its beautiful perfume bottle design, this glass diffuser is a gift from the aromatherapy gods. It adds moisture to any room while creating a soft atmosphere with its gentle light. It has 7 kinds of colors for you to choose from. If you can't decide, you can have all 7 rotating on its own!
---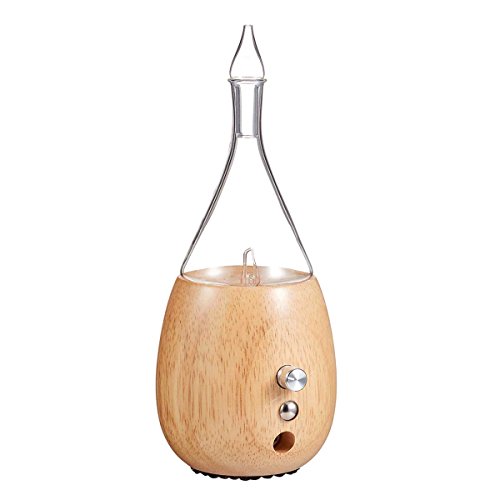 If you're looking for a robust glass aromatherapy diffuser, then this is your best bet. The Raindrop 2.0 also provides fragrance across a large area. You don't even need to dilute your essential oils with this raindrop-shaped beauty.
---
This diffuser from NSHT is made with high quality materials. It is built from real wood and hand-blown glass.
With 14 colors to choose from, it can easily change the ambiance of any room.
---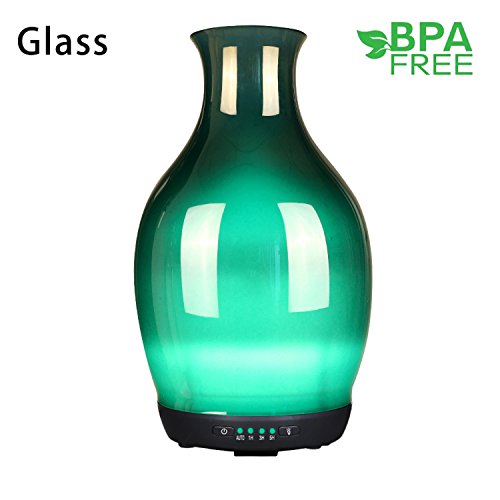 Check out this beauty from Sunpin. Not only does it look unique, it also does a great job at making whatever room smell fantastic. It features a timer and is available in 7 different colors.
---
If you're into modern and classy looks, then this is the glass aromatherapy diffuser to choose. With its elegant design, it can make any room look elegant and luxurious. It may not be as feature-filled as the others, but it works like a charm.
---
This colorful aromatherapy diffuser makes use of a high-frequency vibration technology that allows water to evaporate within the innermost chamber and release it into the air to create a relaxing living space. It's also shaped like a dinosaur egg.
---
Imagine strolling along a beautiful beach on a sunset. That's what it feels like using this gorgeous glass aromatherapy diffuser. It has a calming ocean wave pattern that reminds you of the seashore.
---
This diffuser appears like a droplet of water that generates a stunning effect with its LED lights. Imagine powering this on in your room as you go to bed. It will certainly make you feel as if you were looking at the beautiful night sky.
With all these beautiful glass aromatherapy diffusers, you can effortlessly make any space smell and look good. Choose whichever suits the mood you're in at the time – from fun to mellow or blue to yellow. It's up to you.