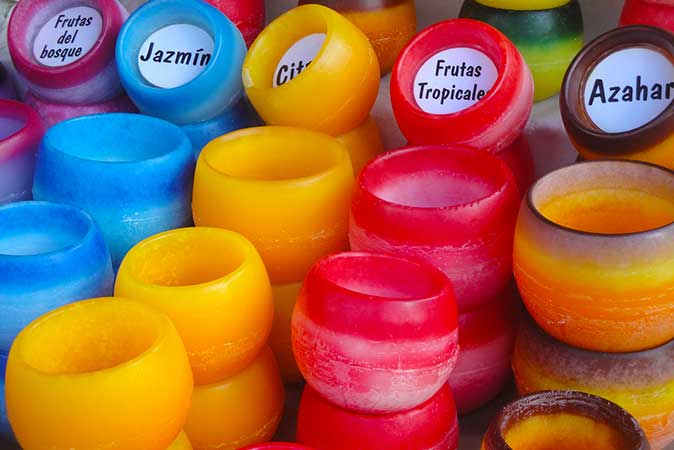 Have you ever walked into a store and were instantly mesmerized by the sweet, relaxing, and lingering scent inside? It almost makes you want to stay in there forever!
When we smell something good, the inner parts of our brain become stimulated. That is why an aromatherapy candle has been a proven and effective way for stress relief. In this article, we will talk about the best aromatherapy candles that are available today.
One of the best ways to bring the wonders of aromatherapy to your home is through aromatherapy candles. They contain various the essential oils. When lit, they release a satisfying fragrance. The warm light of a candle also sets the mood for unwinding.
Best Aromatherapy Candles
Outlined below are 8 of the best aromatherapy candles for stress relief:
Trapp Signature Home Collection No. 21 Scented Candle
Do you remember those dreamy movie scenes where someone runs around in a beautiful field full of flowers? That's what immediately comes into mind once you smell this Amber and Bergamot scented candle from Trapp. As you unpack it, you will immediately smell the not too overpowering fragrance. It has a nice and fresh design that makes you feel as if you are in a flower shop. One candle can last up to 20 hours.
Way Out West Spicy Pumpkin & Sangria Jar Candle
For some people, no other season brings so much joy the way the Holiday season does. These candles from Way Out do exactly just that – take you to the sweet memories of Christmas.
The package comes with two different candle scents: the Spicy Pumpkin with the delightful balance of chai spiced pumpkin, a hint of cinnamon, nutmeg, and ginger, as well as the Sassy Sangria, with hints of red wine, sweet orange and cranberry juice, and some spices.
This set looks so good, you can easily give it to someone as a present. You'll surely love the feeling of home that this product brings.
Diptyque Baies Candle
If a romantic evening mood is what you're looking for, then this is the aromatherapy candle to choose. It fills up an entire room with a wonderful assortment of roses and fruity scents.
The candle is made of a rich blend of Bulgarian roses and berries – intense but not overpowering. It is reminiscent of an enchanting night with your significant other. Why buy a thousand rose petals when you can have the same effect with the Diptyque Baies Candle?
Wax and Oils Soy Wax Aromatherapy Candle
This aromatherapy candle by Wax Oils gives out one of the best Lavender scents. You've probably already heard about the wonders of Lavender and its relaxing effects. One of its benefits is in helping you focus deeply.
Bath & Body Works, Aromatherapy Stress Relief 3-Wick Candle
If you're looking for the best workplace scent, then this is your best bet. There's nothing quite like the refreshing scent of eucalyptus and spearmint. Bath & Body Works did an amazing job at creating one of the best aromatherapy candles that doesn't just help you achieve a state of calm, but also keeps your mind sharp.
Mrs. Meyer's Clean Day Scented Soy Candle, Lavender
Another lavender aromatherapy candle to hit this list is from Mrs. Meyer. Apart from all the benefits of lavender oil, this candle can also last up to 35 hours. This one has a unique and scrumptious smell that can reach the entire house.
It is made from all natural ingredients, so you can enjoy a guilt-free and stress-relieving moment.
NEST Fragrances Classic Candle, Grapefruit
Whenever you feel stressed out and exhausted after a long day's work, this candle from NEST Fragrances with a grapefruit scent can rejuvenate you. It not only looks good on the outside, it also gives you a lasting sense of renewal and happiness every time you light it up.
Chesapeake Bay Candle Mind & Body Large Scented Candle
When you're making your way towards reaching your goals, you need to constantly remind yourself that it takes a lot of focus and patience to get to where you want to be.
The Chesapeake aromatherapy candle is definitely one of our favorites. It has a unique blend of rich and nutty scents that give you a motivational boost.
The power of aromatherapy is often overlooked and underrated. Numerous studies have already backed its effects. There's no doubt that it can make a difference in how you think and behave.
Using the best aromatherapy candles can be your first step towards this wonderful methodology.