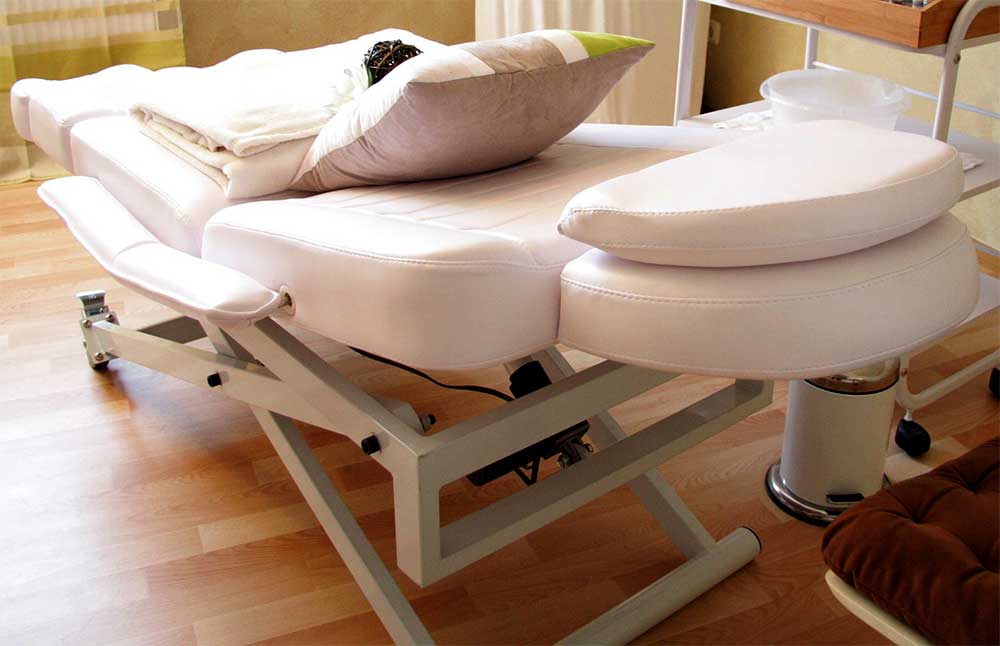 For your massage table needs, there are portable massage tables and electric massage tables to choose from. Portable ones are lightweight and can be carried anywhere with relative ease while electric massage tables are stationary and are intended for indoor use. We will discuss only electric massage tables in this article and identify which ones are the most popular.
Below is a chart of electric massage tables that are available online:
Electric massage tables may lack mobility, but they make up for it in terms of durability and functionality. For instance, height can be adjusted by stepping on the built-in pedal attachment. Then the hydraulic system does all the work quietly and effortlessly. They can also easily handle larger and heavier clients. Owners don't have to worry about the table wobbling or squeaking in the middle of a session (which is embarrassing).
Pricing
The cheapest electric massage table is more expensive than even the most luxurious portable massage table. This is because of the motor that is included in the electric massage table. The motor controls the hydraulic system that allows the table to adjust its vertical position as well as its recline. Nevertheless, an electric massage table is guaranteed to last longer and can provide the highest level of comfort that clients can get. It's a good thing that most, if not all manufacturers give buyers a lifetime limited warranty on the frame.
Use Cases
Electric massage tables are best used in spas, tattoo shops and other establishments with a leisure section where they can be placed permanently. Although most electric tables have wheels, they are still heavy and would need an electrical outlet nearby where they must be plugged. This is because electricity powers the hydraulic system that controls the lift and the tilt.
These tables are also equipped with a steel frame, ensuring a stable and hassle free operation. Watch the video below to see how an electric massage table operates.