Massage tables and other accessories wouldn't be complete without massage linens. They have a few important uses. First, linens protect the table and face pillow from unwanted oils and odors that can accelerate wear and tear to the upholstery. Second, they maintain cleanliness throughout the entire massage session. It would be a sanitation nightmare without these linens. Having to clean the table and accessories after every session would take a quite a bit of time and energy. It simply makes a lot of sense to replace linens instead of cleaning the whole table.
Linen vs Fleece vs Flannel vs Cotton
Massage linens are loosely used to refer to massage table sheets. The reality is that massage sheets are made of different kinds of fabric. Very few are actually made of linen. Most of them are made of wool, cotton or a hybrid version, such as flannel, fleece or poly cotton.
Linen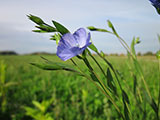 Linen comes a the fibers of a plant called Flax. Linen is known for its durability and elegance. It lasts long and is delightful to see in dining establishments. But linen is not perfect. It's expensive and wrinkles quite easily. Although recognized for its cooling effects, linen is not ideal for everyday use.


Cotton



Cotton comes from the plant of the same name – cotton. It is arguably the most popular and most abundant type of fabric of all time. It is natural, affordable, breathable and versatile. It is also common in tropical countries. Cotton is thicker than linen, but it doesn't wrinkle easily either.


Flannel



Flannel is a textile made from wool, cotton or synthetic fiber. It is primarily used as a warmer and is common in countries with a cold climate. Pajamas are mostly made of flannel.


Poly cotton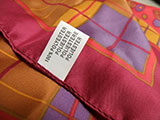 Poly Cotton is made from cotton and polyester. Common variants include a blend of 65% cotton and 35% polyester or 50/50. Polyester is synthetic and therefore, not reliant on harvest from plant or animal-based materials. However, it is not a breathable fabric and it tends to stick to the skin when perspiration occurs. Mixing polyester with cotton results to a breathable, relatively durable and less costly fabric than its pure cotton counterpart. Cotton is preferred if breathability is of utmost importance while poly cotton is good if durability is a priority.


Fleece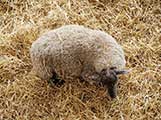 Fleece is made from lambswool. Nowadays, fleece often refers to polar fleece. Wool was often criticized for being heavy and for its potential to cause itching. Polar fleece is made from synthetic materials, including plastic bottles and polyethylene. It is abundant, lightweight and economical. Fleece is used to make sweaters, blankets and many other clothing that help warm the body.


The Most Popular Massage Linens
The table below lists the most sought after massage linens sold online.
*GSM = Grams per square meter
*Sheet set includes a fitted sheet, flat sheet and face pillow cover