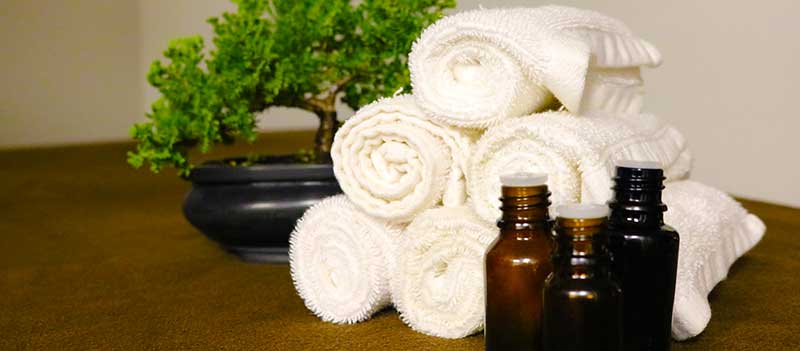 There are many factors involved in choosing superior and long-lasting towels. Five-star establishments are very specific about these things, and they make sure that the quality of their towels lives up to their brand. If you want to choose your towels like them, then stay awhile and read on.
Grams Per Square Meter (GSM)
Grams per square meter (GSM) is the most important factor in selecting massage towels. In a nutshell, this number indicates absorbency, thickness, weight, and size. The higher the value, the better it ought to be. You'll have a general idea of the quality once you see the GSM value of a towel. Here's a simple guide on how GSM is used in towels:
| GSM Value | Towel Uses | Remarks |
| --- | --- | --- |
| 400 | kitchen towels, gym towels | dries quickly, lightweight |
| 600 | beach towels, massage towels, bath towels | Goldilocks Zone, not too light, not too heavy |
| 900 | hotel towels | dries longer, heavier, luxurious |
If you see a value in between, such as 300, 500, or 700, just remember that a higher value means that it is more absorbent, weighs more, and will dry up longer.
You can usually search for massage towels online by their GSM value. If you want to make sure that the towels you just purchased have accurate numbers, you can calculate the actual value by measuring the length and width (converted to meters), as well as the weight (converted to grams):

For instance, the towel you got has the dimensions: 30 inches x 56 inches, and weighs 650 grams:
56 in = 1.4224 m
30 in = 0.762 m
650g / (1.4224 x 0.762) = 599.70 g/m²
You can also use these online resources to calculate the GSM. Simply put the given values and see the result in real time.
Turkish Cotton vs. Egyptian Cotton
Cotton is the primary choice for making towels. It is fluffy, breathable, resilient, inexpensive, and absorbs a lot of moisture. However, only two kinds are highly sought after in the towel industry. One comes from Turkey, and the other is from Egypt. There are newer ones, like pima and microfiber, but most of the towels that are selling well are still made of Turkish or Egyptian cotton.
Turkish cotton is composed of long staple fibers. This means that the fabric is tougher than the average cotton. It also means less pilling, lint, or fraying. However, Turkish cotton is harder and less absorbent compared to its Egyptian counterpart. Even then, it weighs less and dries quickly. This kind of cotton is ideal for massage towels.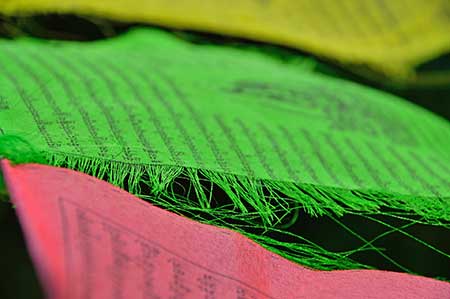 Egyptian cotton, on the other hand consists of extra-long staple fibers. It is thick, exceedingly fluffy, and effective at absorbing moisture. The downside is that it also takes a long time to dry. In extreme conditions, bacteria may eventually begin to build up and result in a stinky towel. It is considered as a luxurious fabric that's well suited for bed sheets and blankets.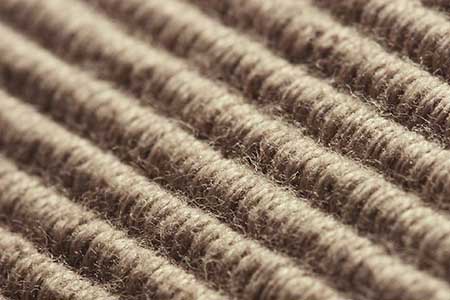 Cotton Blends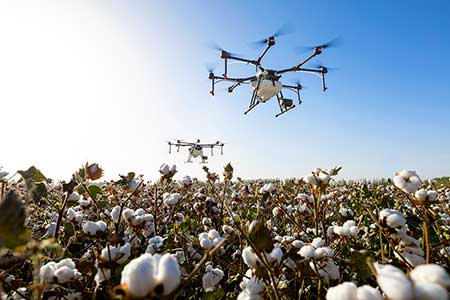 Both Turkish and Egyptian cottons are top quality fabrics. Unfortunately, some manufacturers combine the material with poor quality short staple cotton to save on costs. This results in a towel that's thin, frays easily, and will produce a lot of lint after a few washes. If you're going to purchase online, make sure that the label indicates 100%. Then, validate the claims with the user reviews. The last thing you'd want is to have towels turned into rags in a matter of weeks.
Stitching and Weaving
You may come across massage towels that are marketed as 100% ring spun cotton, or combed cotton. These refer to how the cotton was treated. They are added steps that will result in a higher quality product.
Ring-spun is a process where cotton is twisted and then spun using ring frames. The idea is the same as the ropes used to secure boats at the pier. Several cotton fibers are spun in such a way that they become incredibly strong as a group.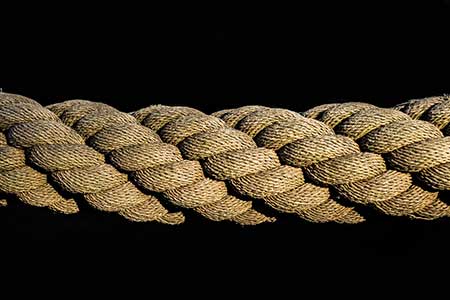 Combed cotton, on the other hand refers to another step in the manufacturing process. After spinning, the cotton is then combed so that the short staple fibers are removed. This results in a cleaner-looking and lint-free fabric.
So, long staple fibers, such as the Turkish cotton, in addition to a ring-spun and combing treatment will produce a sturdy and soft weave.
Stitching is another feature that's often mentioned in the fine print. This refers to the hems (or edges) of the towel. The way they are sewn will have a huge impact on the durability of the product. It means less chances of fraying or loose threads.
Single loop is already adequate, but double loop makes the towel twice as tough. Watch the video below for a demonstration of how a double loop is achieved in leather:
Certification
The premiere accreditation used by the textile industry is the OEKO-TEX certification. Only textile manufacturers that passed the rigorous criteria of the OEKO-TEX STANDARD 100 can use the label on their products. This means that certified manufacturers are prohibited from using harmful substances at any point during the manufacturing process. They are also required to renew their license every year and have their production facilities checked every three years.
If you come across towel brands that have the Oeko-Tex certification in them, then you're rest assured that the product you're buying is safe for your health.
Washing and Discoloration
Besides fraying, pilling and discoloration are one of the weaknesses of textiles. Always read the washing instructions from the manufacturer. Separating the towels from the other items is recommended. Bleach, fabric softeners, and ironing are also not allowed. Your massage towels will maintain their softness as long as proper care is given.

5 Best Massage Towels
Now that you know what to look for, check out these highly sought massage towels that are available online. They are made of 100% Egyptian or Turkish cotton, have medium to high GSM, and have many user reviews.