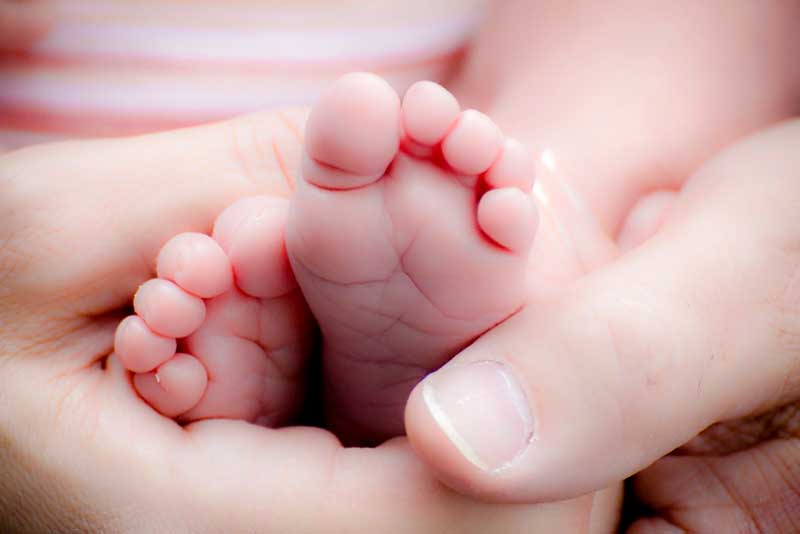 One of the greatest ways to express your love for your child is through something as simple as touch. Why don't you try giving your child a gentle massage with the best baby massage oil you can find?
Of course, you need to take extra care on what to use on your baby's delicate skin. You cannot just use the same oil products that you use on yourself. You have to check if all of the ingredients are absolutely safe for the baby.
Caution Before Proceeding with Your Baby's Massage...
Every individual's skin is unique. What might work on one person may not necessarily work on another. For this reason, it's important to test a small amount at the back of the infant's hand (or near the thumb area). Discontinue using a particular brand of baby oil if an allergic reaction occurs. Remember to apply the best baby massage oil in small amounts for safety reasons.
The Best Baby Massage Oils
We looked online for the best baby massage oil that we could find. Then we carefully reviewed all the ingredients and watched out for allergens and other potentially harmful chemicals. The following products that we are about to suggest to you were approved and loved by cute babies from all over the world.
Cetaphil Baby Moisturizing Oil
Long revered for its line of super hypoallergenic products, Cetaphil delivers a delicate mix of Calendula, Argan oil and sunflower oil. These ingredients are known for their anti-inflammatory, nourishing and anti-bacterial properties. They smoothen your baby's skin, leaving no trace of parabens, colorants, or harsh chemicals.
Viva Naturals Sweet Almond Oil
The Viva Naturals baby oil is scentless and can invigorate you just as much as it relaxes your baby. It is made with 100% cold-pressed almond oil and retains all of the wonderful nutrients in the almond.
It is rich in vitamin E, a nutrient that gives women a non-greasy and glowy look, with or without makeup. Aside from that, its cold-pressed almond oil does wonders to moisturize the hair.
You can also mix it up with serums. Give yourself a nice anti-aging treatment while taking care of your child at the same time. It's a win-win!
Burt's Bees Nourishing Baby Oil
Burt's Bees is a company that's well-known for its 100% natural products. This particular baby massage oil delivers one of the best combinations of rich and fine oils to nourish your baby. We find that this particular baby oil does exceptionally well in alleviating dry patches from your baby's skin.
Unlike the baby oils mentioned above, this product has a scent that's not too overpowering – the delightable and fruity smell of apricots. It contains apricot and grape seed oil to seal in the hydration of your baby's skin and keep it supple.
Earth Mama Calendula Oil
The Earth Mama Baby Oil is made with a unique blend of Grapeseed oil and Calendula. It is scentless, petroleum-free, and paraben-free. What's unique about this product is how you can easily use it on your baby's delicate scalp.
This best baby massage oil also helps heal any scalp itch and flakiness with its all-natural ingredients. Gently apply it on your baby's head as you would a shampoo and then wash off the excess with water.
Shea Moisture Raw Shea Butter Baby Oil
A major plus factor for this product is its sustainably sourced materials. Apart from providing your baby with a nice gentle moisturization, the Shea Moisture baby oil relaxes your baby's muscles and helps him or her sleep much better. It has a nice and subtle scent of honeysuckle to calm both you and your baby.
It also has Chamomile, which is known for its anti-inflammatory properties. Aside from that, it contains Argan oil that add extra vitamins and seal in the moisture on your baby's skin.
The bond between you and your baby is special. Massaging your baby will let them know, in your own way, how much you love and care for them. So make the most out of every second you spend with your baby.
We hope that these baby massage oils will make the time you spend with your child even more rewarding. In one way or another, your baby will certainly be thanking you for choosing the best baby massage oil.